Aparthotel in Bern
Unique combination of ice storage and PVT
B-Solartec HAS DEVELOPED AND IMPLEMENTED AN INNOVATIVE ENERGY CONCEPT COMBINING ICE STORAGE AND PVT – a worldwide unique lighthouse project.
On the former site of Gebrüder Müller AG at Murtenstrasse 147 in Bern, an apartment hotel with around 200 apartments, commercial premises and rental apartments has been built till May 2022. The project is a lighthouse project that is unique in the world: an ice storage tank in combination with a PVT system on the roof will cover the entire demand for heating energy, hot water and electricity.  In summer, the ice storage unit ensures pleasantly cool room temperatures.  The building is planned without fossil back-up heating. The project came about thanks to Peter Ösch: As the owner of the company Müller AG, he pursued the clear vision of constructing a sustainable and, at the same time, highly efficient energy-operated building on his land.  The company Marti Gesamtleistungen AG was commissioned as general contractor. The overall energy concept with the combination of PVT and ice storage of the company B-Solartec was able to prevail over well-known competitors. "The PVT technology was absolutely convincing from a technical and economic point of view", says Michael Geissbühler, B-Solartec AG. 
In the further course of the project, energy system simulations were central: The optimal dimensioning of the ice storage tank, the surface area of the PVT system and the design of a two-stage heat pump storage tank in combination with the ice storage tank were simulated, taking into account various temperature scenarios. "One scenario always includes a significant temperature increase over the next 30 years, with doubled cooling load in summer and 30 percent less heating load in winter," says Michael Geissbühler. Using the Polysun simulation software, the desired scenarios were quickly calculated, and variant comparisons drawn. "The energy system simulation has led to a significant optimisation of the overall energy system, with around 10% lower investment costs and 10% higher overall system efficiency. The exchange with the Polysun experts was always competent and collaborative, just as one would wish" says Michael Geissbühler.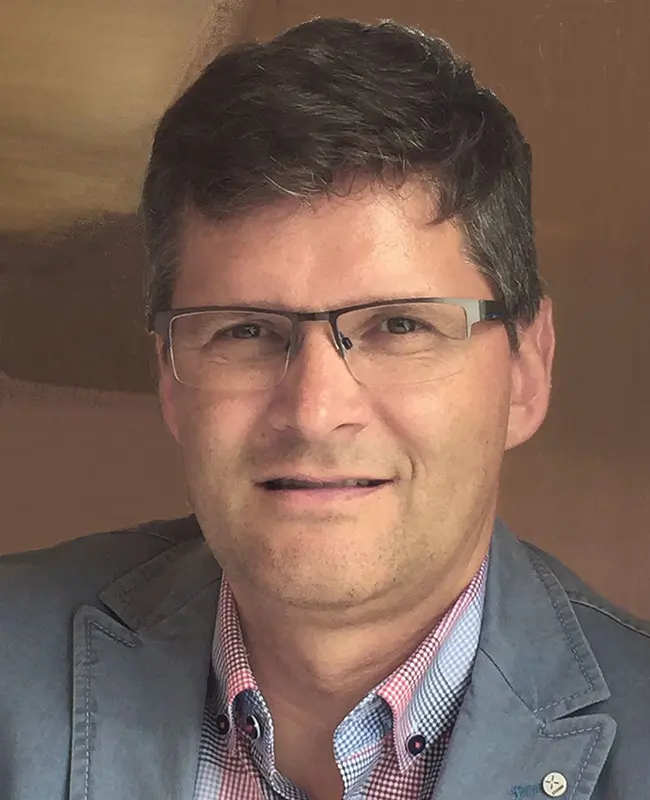 Michael Geissbühler
B-Solartec AG
"With the Polysun simulation software and through personal exchanges with Vela Solaris experts, the energy system could be simulated quickly and reliably. I was able to gain confidence that the system would function even under different temperature scenarios and that the control logic of the hydraulics would be efficiently designed."
Previous
Next
Key points of the project
Energy system components for simulation
PVT solar system, heat pump, ice storage tank, buffer tank heating energy, hot water tank
Performance of complete system simulations with Polysun software, taking into account various temperature scenarios and system designs.
Reduction of investment costs by 10% and increase of overall energy system efficiency by 10% (annual performance factor). Successful testing of energy system operation under various temperature scenarios.