Building & District Planners
The most important thing when planning an energy system is that it works in practice and meets the requirements cost-effectively. This is a challenge, especially in view of the increasing regulatory requirements and sudden leaps in technology. This is where Polysun's great strength lies: the powerful computing core of our software maps your energy system realistically at an early planning stage, giving you planning security that wins over your customers – worldwide, for all market – standard technologies and across the sector boundaries between heating, cooling and electricity.
With Polysun, you can effortlessly run through your various planning ideas: based on characteristic curves from real test series, you simulate more than 150,000 components, the interaction of which you can test, compare and significantly optimize their interaction with just a few clicks on their energy efficiency and profitability over any length of time.
In short: Polysun offers you maximum flexibility in the representation of innovative energy systems. From ice storage to heating networks. Find out more. Interested in a reliable PV yield forecast in 3D? Find out more about Polysun SPT.
Build your own skills – or easily outsource
Whether you want to purchase our software and build up internal competencies or outsource the simulation of your energy systems cost-effectively: We accompany you in any case as an experienced and professional partner.
Get to know Polysun from the comfort of your workplace in free screen-sharing and deepen your knowledge of best-in-class simulations in on-site training sessions or webinars. Incorporate your newly acquired knowledge into your own projects, ensure practical success and build trust with your customers by certifying yourself or your employees as Polysun experts. Your company does not have the resources to build up internal Polysun skills, or you would like to get advice on dynamic simulations? Then take advantage of our specialist expertise as a competence center for energy system simulation, get expert tips or easily outsource the simulation and optimization of your energy concept to us. Find out more.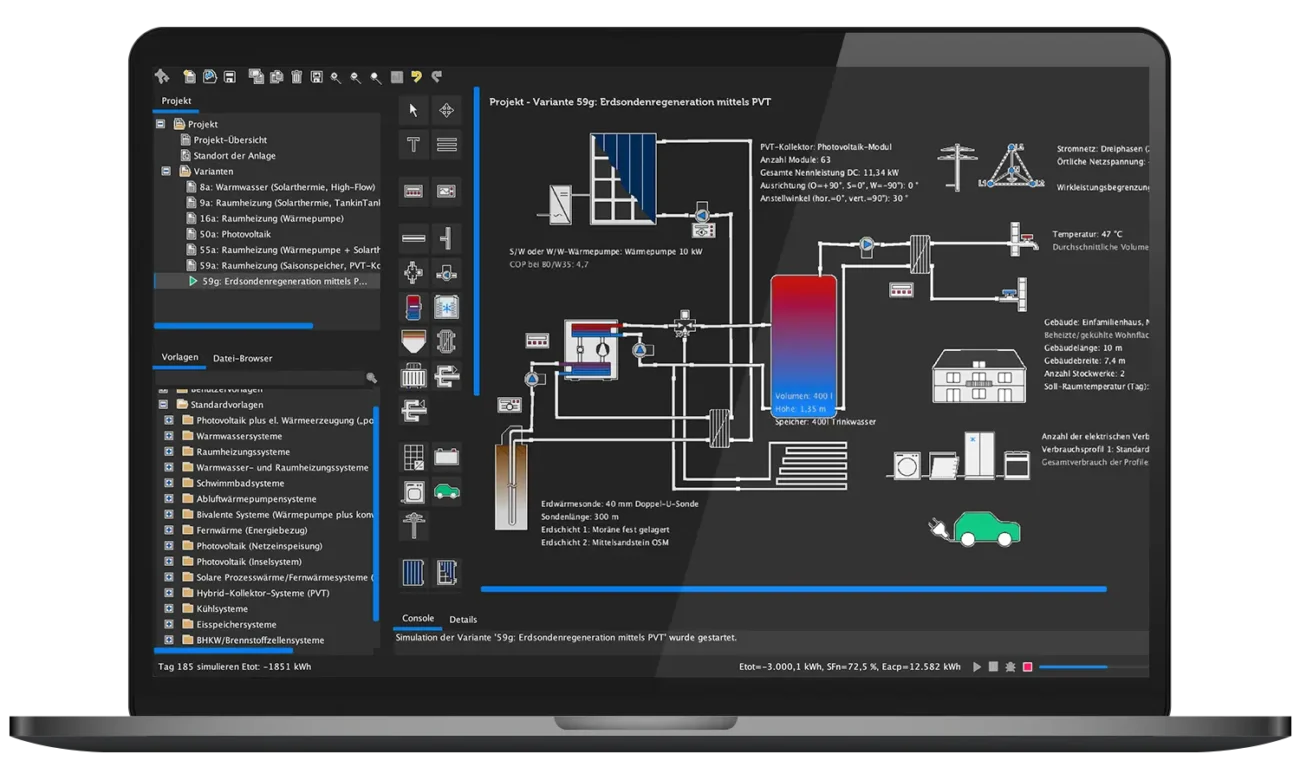 All components – for every location
How can an intelligent combination of photovoltaics and heat pump be achieved? How do I size the storage tank? Do I need a controller to optimize self-consumption? Which system makes sense, considering the local conditions? Polysun has the answer – precise, realistic, and cost-efficient.
find out more
Die Überseeinsel
Thanks to its proven competence in the field of system simulation, the planning office PBS Energiesysteme was commissioned to develop the energy concept for the new harbour neighbourhood in Bremen together with Überseeinsel GmbH. This was made possible by the competent use of Polysun software.
Aparthotel in Bern
B-Solartec develops and implements an innovative energy concept and combines ice storage and PVT – a worldwide unique lighthouse project.
Amstein + Walthert
Amstein + Walthert plant innovative und interdisziplinäre Energiekonzepte für Gebäude und Quartiere. Mit der Polysun-Software werden dabei signifikante Kostenoptimierungen erzielt.
Previous
Next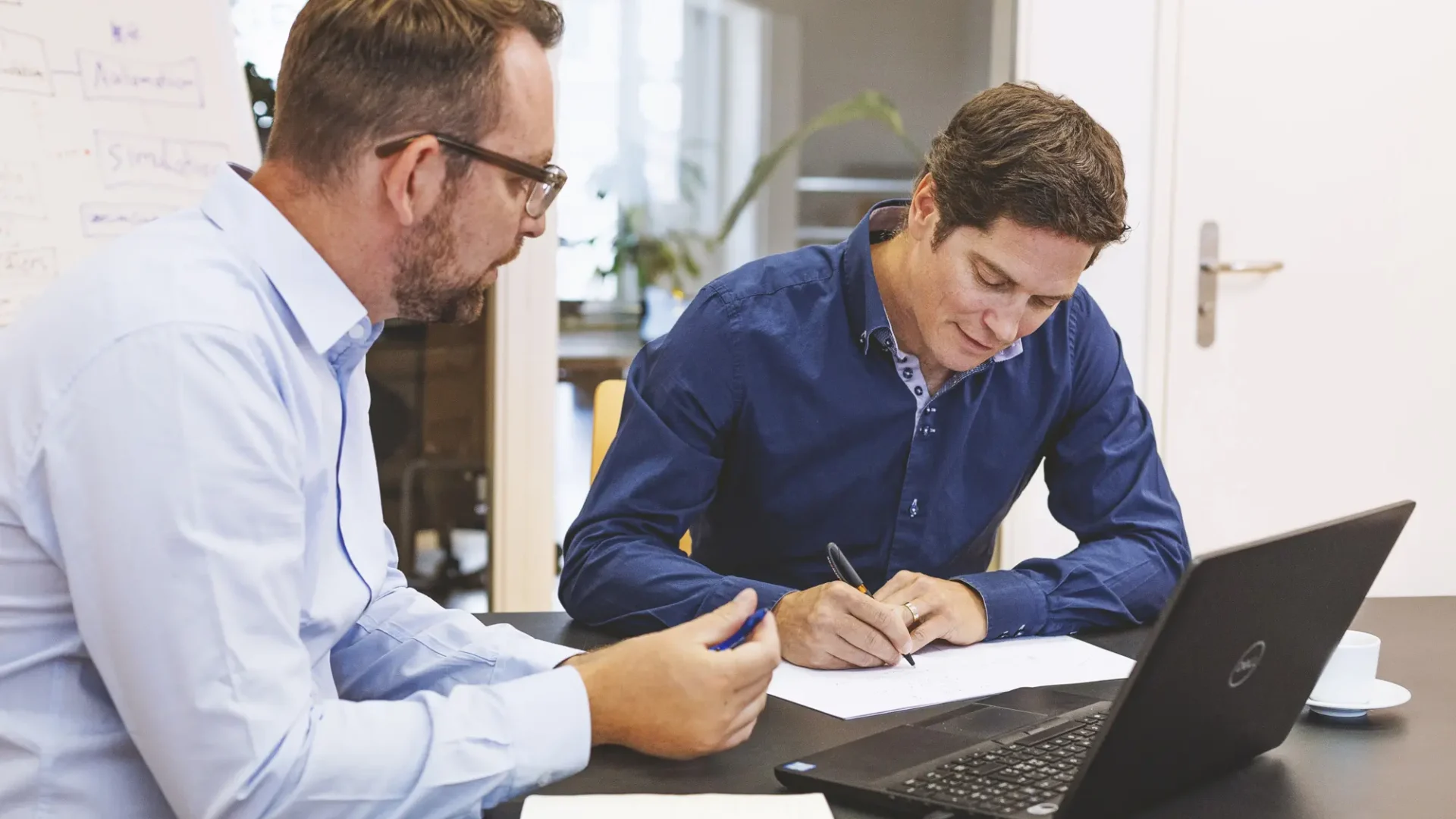 Try Polysun for free on your project!
See for yourself what Polysun can do for you. We will show you the possibilities directly on a project from your practice. Contact us for a personal software demo – conveniently from your workplace.
Book appointments