Manufacturers & Distributors
A great deal of expertise is required for successful consulting and the sale of energy components and systems. You want to convince customers with clear decision-making bases: What energy and economic added value does a particular component provide when integrated into an overall system? What overall solution can you recommend to customers?
With our Polysun software you can demonstrate the advantages of your solution using tried-and-tested simulation results. We support you with templates of working complete systems to meet the electricity, heating, and cooling requirements – exactly for your applications. With just a few clicks, you can tailor the templates to your respective project and integrate your own components. As an innovative solution provider, you convince your customers with clear decision-making bases and meaningful results reports for your offers.
Building and district planners worldwide use Polysun as a design tool. With your components in the Polysun database, you will be visible to your customers – for an even greater sales success. Find out more. Do you want to digitalize your sales activities and generate more leads for your products and systems at a reasonable price? Integrate Polysun into your website application and run your power system simulations in the cloud. Find out more.
Professional advice with little effort
Take advantage of our services for manufacturers and distributors: We create templates for you that represent your components in a complete system and integrate them into Polysun. In the process, we take up your most frequent business cases to cover electricity, heating, and cooling requirements.
To help you to prepare your offers more quickly and cost-effectively, we offer dedicated training courses on Polysun applications. We provide practical tips on how to better win over your customers with evaluations and graphics and help you to generate offers with persuasive power within a few minutes.
In order to make you more visible to building and district planners, we integrate your components into our software database as a high-quality image. Your product range can thus be easily selected by your target customers and integrated into a complete system. Last but not least, we are your partner for the digitalization of the sales process and will be happy to advise you on the possibilities of energy system simulations in the cloud. Find out more.
More customer trust with Polysun
Integrate your products into complete system templates and meaningful offers within minutes: Learn how we can improve your lead generation and make your offers more convincing.
Find out more
Meier Tobler
Polysun has been successfully used in sales at Meier Tobler for years. Yield calculations for energy systems can be carried out quickly with Polysun and enjoy a high level of confidence in the market.
BayWa r.e.
BayWa r.e. is a leading global provider of energy solutions in the field of renewable energies. In order to successfully handle its PV solutions from sale to order, BayWa r.e. relies on the in-house developed online application Solar-Planit and on the integration of Polysun energy system simulation in the cloud.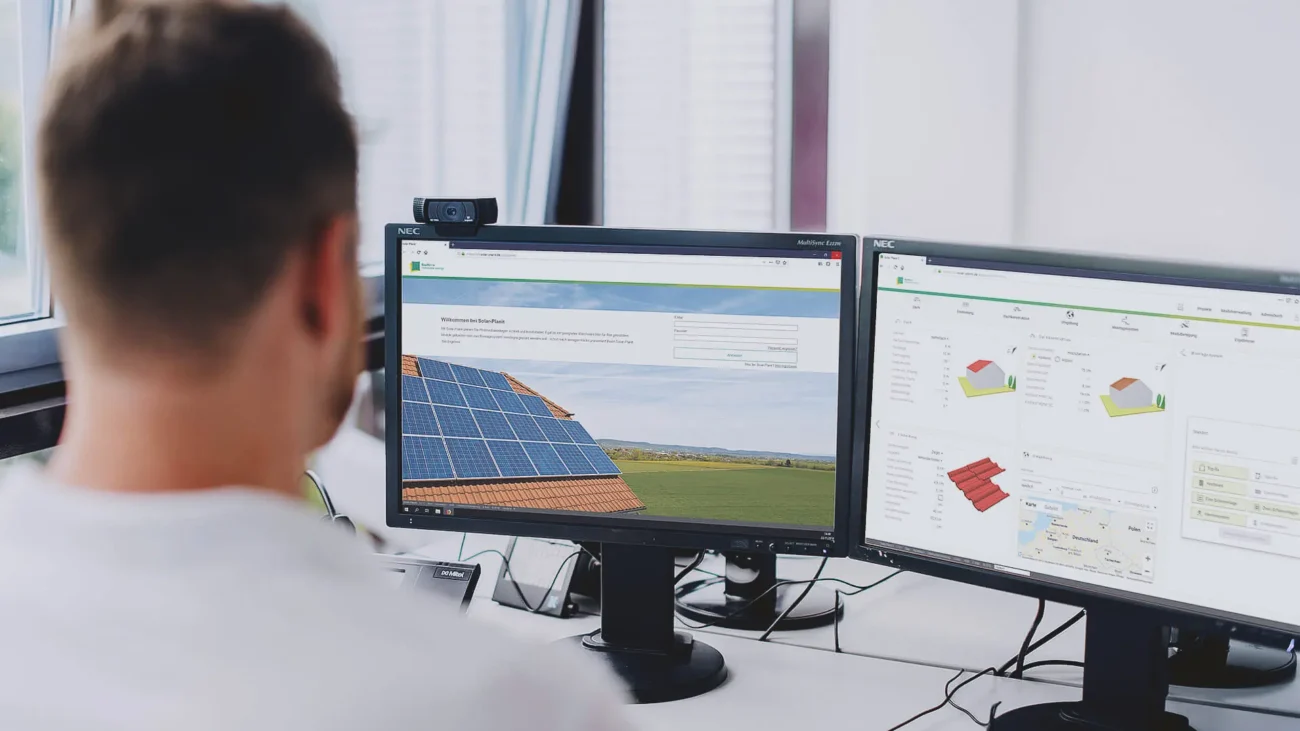 Previous
Next
Try Polysun for free!
See for yourself what Polysun can do for you. Write to us or give us a call and let us show you the software in a free screen-sharing session.
Book appointments