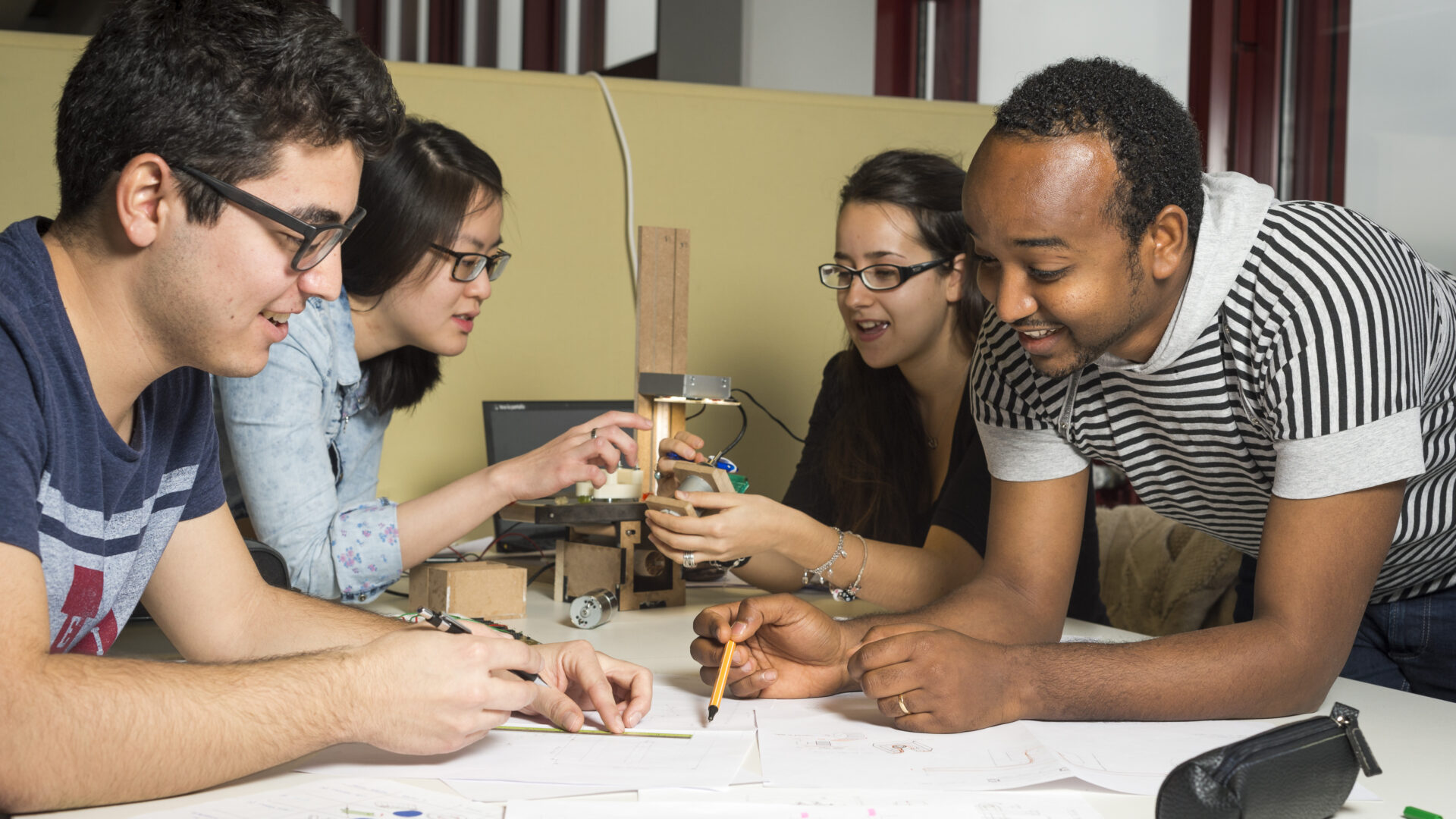 Lucerne University of Applied Sciences and Arts
Engineering & Architecture
Picture: ©Lucerne University of Applied Sciences and Arts
The Lucerne University of Applied Sciences and Arts – Engineering & Architecture – has been teaching and conducting research for over 60 years. In a course of study in building services engineering that is unique in Switzerland, students learn to implement intelligent and environmentally friendly heating, ventilation, air conditioning and electrical systems, while the mechanical engineering course teaches the basis for developing new technologies. The Polysun software is used to internalise their theoretical knowledge and successfully apply it in practice.
Thomas Nussbaumer teaches the course on renewable energies at the Lucerne University of Applied Sciences and Arts. The course is offered bilingually (German and English) and is attended by prospective mechanical and building services engineers. The focus of the course is on solar energy and bioenergy. In addition to the physical basics, the course deals with the question of how different technologies can be used sensibly from an economic and energy point of view. The knowledge acquired is internalised in a playful manner using the Polysun software: "Students simulate simple tasks in Polysun, for example the influence of location and orientation of the PV modules on the solar yield. By actively applying the knowledge, the learning effect is increased.
For an introduction to the simulation of energy systems with Polysun, I can easily integrate experts from Vela Solaris into the lessons. The cooperation has been working well for 10 years now. As the course progresses, the tasks become more demanding. Students of building services engineering learn to develop comprehensible decision-making bases for the implementation of energy systems in buildings. The Polysun software provides the practical relevance here: "The students greatly appreciate the fact that they can directly apply their acquired knowledge with a software that has been tested in practice". Polysun is thus also used in the course's final papers. For example, one thesis investigated the influence of the distances between buildings in a neighbourhood on the solar yield of PV on the south façade.
Prof. Dr. Thomas Nussbaumer
Lecturer for Renewable Energies at the Lucerne University of Applied Sciences and Arts – Technology & Architecture
"As a recognised practical tool, the use of Polysun software in the classroom provides optimum support in preparing students for their future careers: students learn to use Polysun to competently answer real-life questions for their future field of activity ".
Previous
Next
Galerie