Trial version: Polysun Designer
CHF 0.00
Optional: Test with Polysun BIM add-on.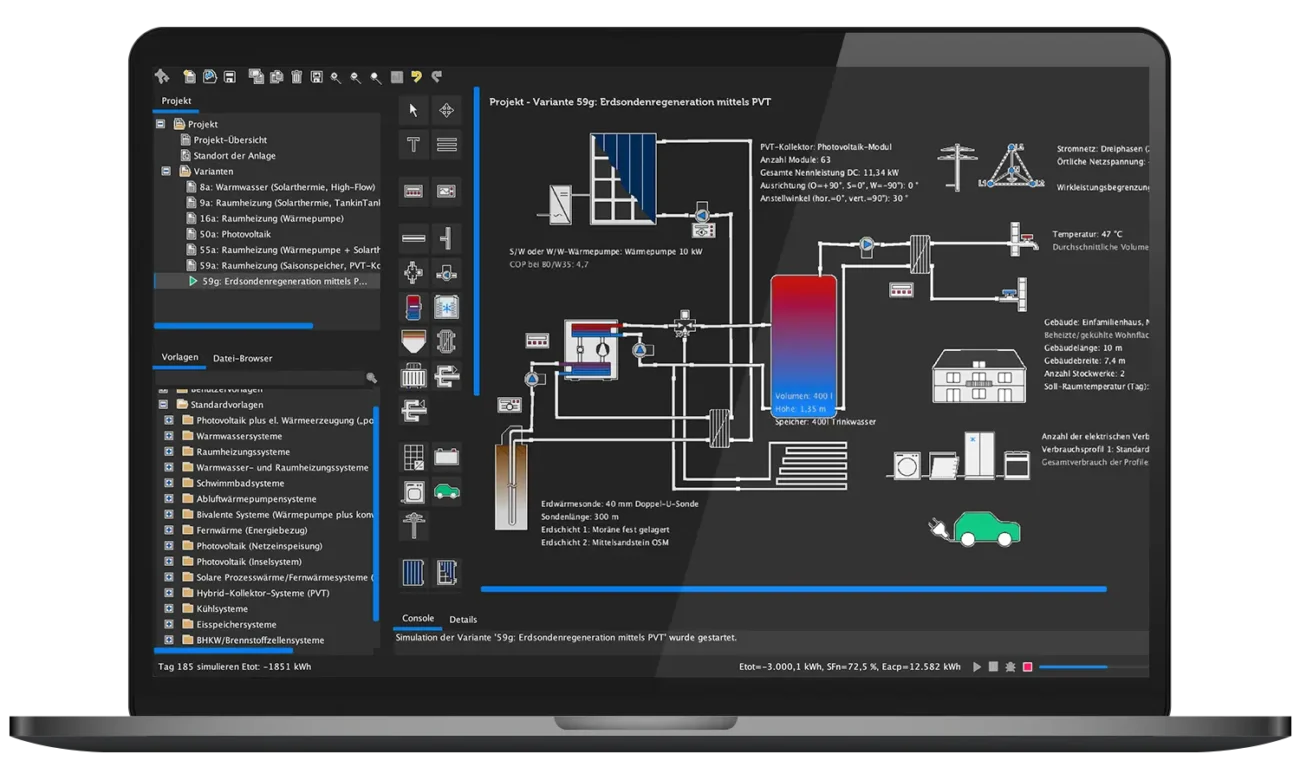 information
Free trial version: discover the benefits of Polysun for 30 days
Add the trial version to your shopping cart and go to the check-out page. You won't be charged any fees. The trial version will expire automatically after 30 days.
Optional: Polysun BIM Add-on
The Polysun BIM add-on is now available for testing with the latest version 12 of Polysun Designer. Check the box below and start testing!
Mehr dazu