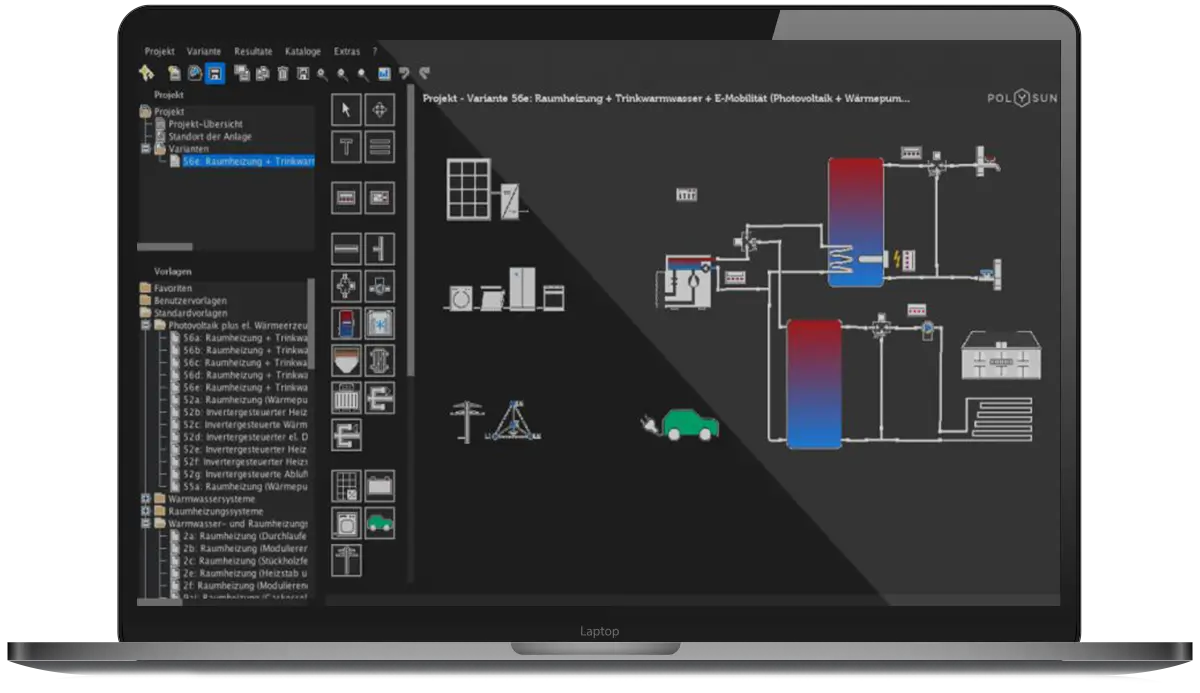 Polysun API
The strengths of Polysun as a fully integrated cloud solution
With the Polysun API the powerful Polysun computing core is available to you as a cloud solution. The Polysun API lets you use the proven Polysun energy system simulation with only a few input parameters thanks to a high degree of abstraction.
Integrate Polysun directly into your website applications and digitalize the planning of your energy systems end-to-end to make them accessible to your customers and suppliers. Offer completely digital energy consulting services, convincingly convey the benefits of intelligent energy system control, compare the operating status of one of your energy systems with setpoints at any time,
or demonstrate the benefits of your peak-shaving solutions on your website using before/after comparisons.
Polysun API is already being used successfully by many well-known companies. An example of this is BayWa.re. [Link to customer reference BayWa.re]
As your project partner, we support you step by step in integrating Polysun energy system simulations into your business model. Together with you, we define the requirements and templates that are automatically simulated by Polysun API.
Use Cases
SMA
Sunny Design Pro
– Online tool for the dimensioning of energy systems for buildings
– Dimensioning- and sales-tool
– Polysun as design and simulation backend
(Photovoltaics + battery + e-mobility, co-generation of power and heat, consumption modelling)
BayWa r.e.
Solar-Planit
– Online tool for the detailed planning of photovoltaic installations on roofs
– Sales tool for BayWa r.e. and its partners such as installers
– Polysun API for facility design and system simulation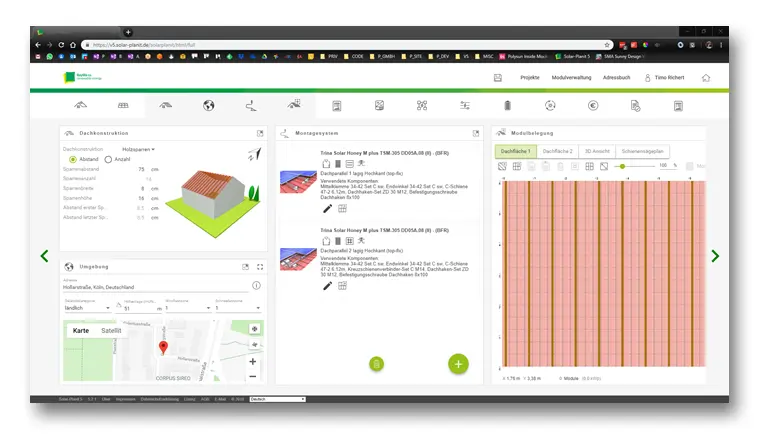 Levasoft
Solar.Pro.Tool
– Online tool for the detailed planning of large photovoltaic installations on roofs
including the modelling of consumption (photovoltaics, batteries, heat pumps etc.)
– Sales and planning tool for Levasoft clients and their partners
– Polysun API for facility design and system simulation
Previous
Next
Get to know Polysun API without obligation
We would be happy to discuss with you the possibilities that Polysun API offers for your business model. Please do not hesitate to contact us.
contact