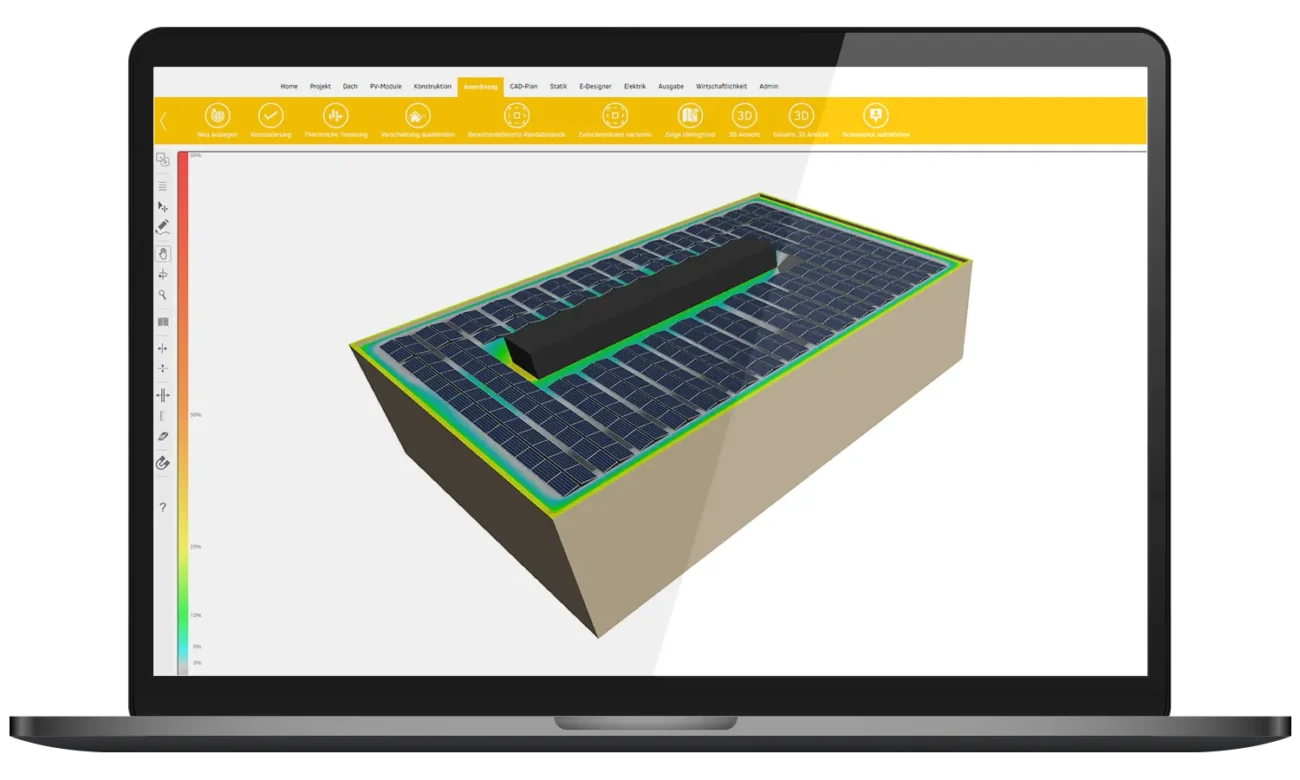 POLYSUN SPT
Planning PV installations more economically and energy-efficiently
With Polysun SPT, you have a flexible tool for designing PV systems. You can easily select the roofs via Google Maps or upload your own roof plans and aerial photographs in various file formats. The simulation provides you with precise results based on a wide range of data, e.g. current Meteonorm data, roof orientation, roof shape, interference surfaces (e.g. skylights), partial shading elements due to nearby objects as well as power supply and feed-in tariffs.
Create snow and wind load calculations for different roofs in the same project and export detailed CAD roof plans and string plans for module assembly.
Convince your customers with automatic 3D visualizations of the buildings including terrain modelling, detailed graphical evaluations of the simulations in real time and comprehensive profitability assessments of the systems.
Try Polysun SPT yourself
Contact us and try Polysun SPT on your own actual project. Our experts introduce you to the software free of charge via screen sharing. The interpretation developed jointly in the demonstration will be delivered free of charge.
Book appointments